History of Mikadomatsu
History Continuing from the Edo Period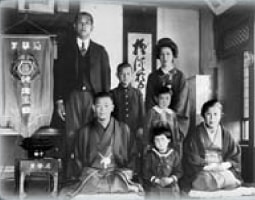 The first-generation owner, Yuemon Matsuoka was born in Anesaki, Echigo-Kubiki District, into a sake brewing family. This brewery was founded in 1851 after Yuemon relocated his entire brewery to the area with the aim for finding a place that was suitable for "sake brewing".
At the time, since Ogawamachi intersected the Chichibu Okan Road and Hachioji Highway, it was a transportation hub that dealt in many daily commodities. There were many markets held each month, and it boomed as a location for merchants to gather. Additionally, it is said that were many grain dealing in-termediaries between the Chichibu region which had little rice production and the flatlands where production was high. Since this would naturally lead to an environment where the consumption of sake would be high, Yuemon set his sights on the prospering Ogawamachi.
Preparatory Water For Sake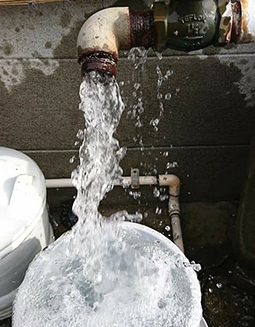 In addition to the other benefits, the area also had a bounty of high-quality water which is essential in preparing sake. Spring water originating from the Chichibu Mountains is purified by the lime-stone layer and becomes a mineral-rich, natural hard water. This peculiar water feels soft despite being a hard water, and it was able to produce the type of sake that Yuemon wished to create.
※See "About Mikadomatsu"for more details
Blessed with access to water, rice, and a market for consumption, the environment was beyond ideal for producing sake.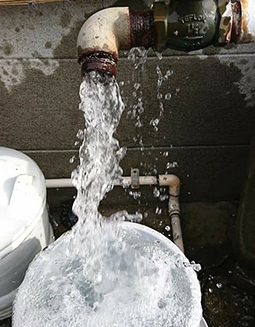 Mikadomatsu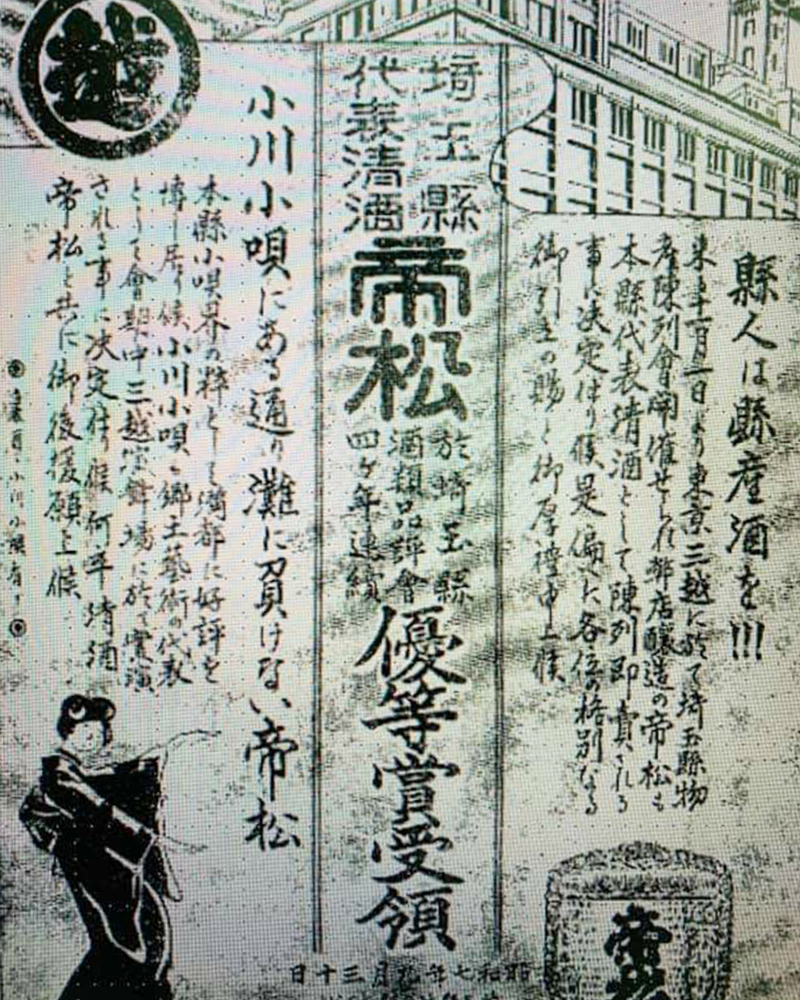 At the time of establishment, the company went by the name Osakaya, and sold a brand of sake called "Matsuzakari." However, the representative brand was changed to "Mikadomatsu" which has been used to present day.
The name "Mikadomatsu" was chosen because "Mikado" (emperor) is the highest title in Japan, and "matsu" (pine) is known as a symbol of prosperity due to being green all year round. It is said that these two words were picked to "express the desire of maintaining the pinnacle of sake brewing for many generations to come."
Mikadomatsu is characterized by a sweet and fruity taste overall, and including different siz-es, is available in a range of about 150 products. The number has increased to this amount after taking into account the taste of consumers with individual differences and the desire of "wanting as many people as pos-sible to be able to enjoy this product."
CEO's Sake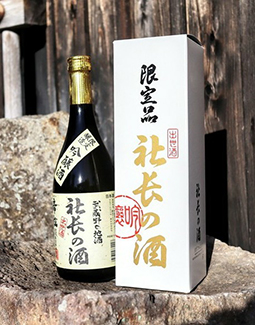 Of all the sake brewed with that stance in mind, one that is extremely popular with customers is the CEO's Sake.
This unforgettably named sake was launched under the 5th-generation owner, Yuji.
During the period of high economic growth in the Showa Period, Ginjo sake was still not wide-ly known. At the time, sake was still classified using a grading system, and we started selling uninspected Ginjo sake that was neither special grade nor first grade. This was considered to be a forerunner in the dis-tribution of Ginjo sake in Saitama Prefecture, and its popularity grew rapidly. We were even called "the brew-ery that makes the best Ginjo sake in Saitama Prefecture" at the time.
Originally, only a very small amount was brewed for exhibition at a sake appraisal, and the limited remainder was to be used as gifts from the CEO. It's said it was named "CEO's Sake" because that was what was labelled on the tank it was being stored in. In present day, this name provides it with populari-ty as an auspicious sake.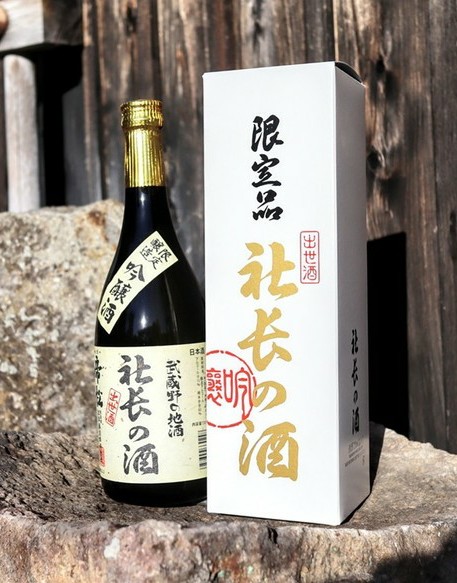 Brewer's Rice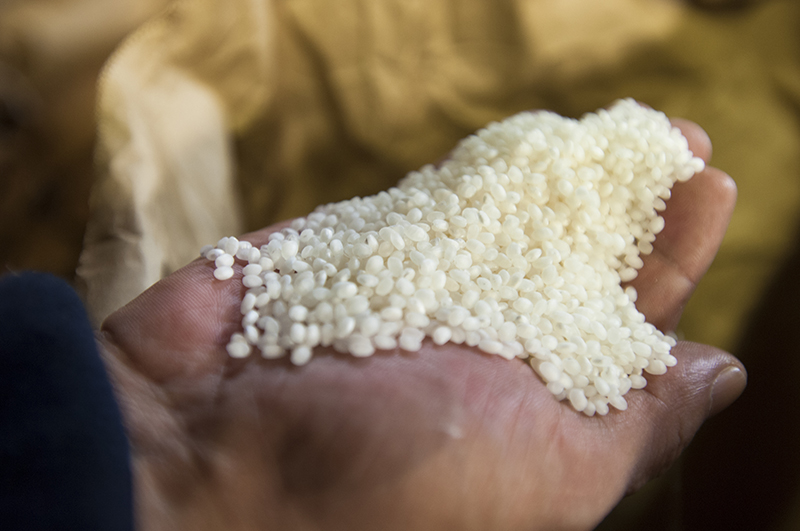 In order to delight lovers of fine liquor, we specially focus on brewer's rice in our sake manu-facturing process. We are very particular about the productions areas and varieties of rice depending on which type of sake it will be used for. Types of rice we use include A-ranked Yamadanishiki grown in Yoka-wacho, Hyogo; Yamasake 4-go (also called Tamanae) grown in Yamagata; Bizenomachi grown in Akaiwa City, Okayama; and Saitama's original, Sakemusashi.
Matsuoka Brewery continues pursue the production of traditional Japanese sake, "in order to bring a smile to our customers' faces." 7-2 Shimofurutera, Ogawamachi, Hiki District, 355-0326, Saitama
TEL 0493-72-1234(Weekdays 9:00 - 17:30)